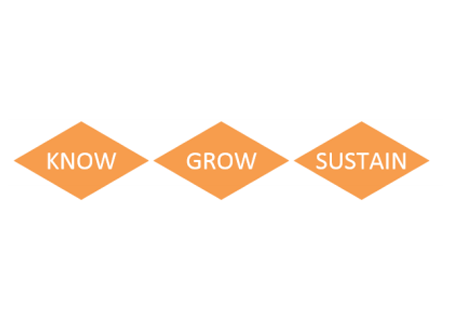 It's not enough to hope your key customers consider your account teams credible business partners in the areas they value most.

Having an account planning process and tool that help account teams continuously monitor the changing nature of what their customers value will enable them to focus (and refocus) their strategy and actions appropriately.

The challenge of account management is to consistently demonstrate a solid understanding of the customer's strategic and technical opportunities. Top-performing account managers challenge their customers with insights and proposed solutions to critical issues. They deepen and expand their account relationships as they help their customers transform and optimize their business.
What Makes a Difference?
"Let our advance worrying become advance thinking and planning."

—WINSTON CHURCHILL,
FORMER BRITISH PRIME MINISTER
In this program, we help account managers KNOW their customers' business, GROW the right customer relationships and SUSTAIN those relationships over the long term by teaching them to:
Create value for the right customers
Develop the right elements in their account plan – nothing more, nothing less
Deepen and expand critical customer relationships
Measure progress
Communicate their achievements to the right people
FranklinCovey partners with Revegy to provide an online account planning tool that will help account teams take relationship management to the next level. We can integrate our account plan with most CRM platforms.
Moving from Learning to Performance
Each week for 12 weeks, account managers will work on playbook activities that support and sustain what they learned in the live work session. The playbook phase is the key to the implementation of this new approach to key account planning and execution.
Account managers hold themselves accountable through regularly scheduled check-ins with their leaders and coaching sessions with their team members.

Get Started Today!
Learn to create value for the right clients, develop the right elements in your account plan, deepen and expand critical client relationships, and communicate your achievements to the right people.

Reach out using your method of choice and we'll put you in touch with a Sales Performance expert who will help find out if FranklinCovey's Account Planning & Execution solution would work for you and your sales organization.