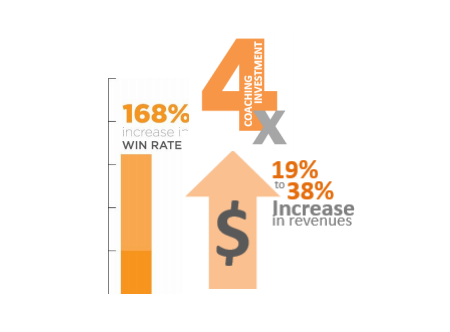 Most companies approach deal advancement from a solutions strategy vs. a sales strategy perspective.

They spend an inordinate amount of time responding to poorly qualified RFPs, attempting to differentiate themselves based on their people, processes and technology. Too often, their solutions are designed in the absence of customer insight.
THE DIFFERENCE THAT Makes a Difference.
"I never cease to be amazed at the power of the coaching process to draw out the skills or talent that was previously hidden within an individual, and which invariably finds a way to solve a problem previously thought unsolvable."

—JOHN RUSSELL,
MANAGING DIRECTOR, HARLEY-DAVIDSON
FranklinCovey Deal Clinics are an important part of our renowned sales leadership training solution.

Designed to follow our Sales Leader Base Camp program, Deal Clinics help your leaders coach their teams to develop and execute a rigorous sales strategy that moves opportunities up or out.

Our experience suggests that fewer than 15% of sales managers coach – and of those who do, only 25% of their time is dedicated to helping advance deals and skills in a deliberate and predictable way. FranklinCovey Sales Guides, all experienced and successful sales leaders, offer expert guidance to your sales leaders as they coach their teams through the pursuit of must-win opportunities.
COACHING BEGINS IN THE CLASSROOM
Prior to the start of training, a Sales Guide will contact each leader to forge the relationship and set up a weekly cadence of post-training Deal Clinics.
Let FranklinCovey Sales Performance Experts help your sales leaders coach their teams and win high-profile opportunities.

Reach out using your method of choice and we'll put you in touch with a Sales Performance expert who will help find out if FranklinCovey's Coaching solution would work for you and your sales organization.